Feature Flora Essential Matcha Gift Set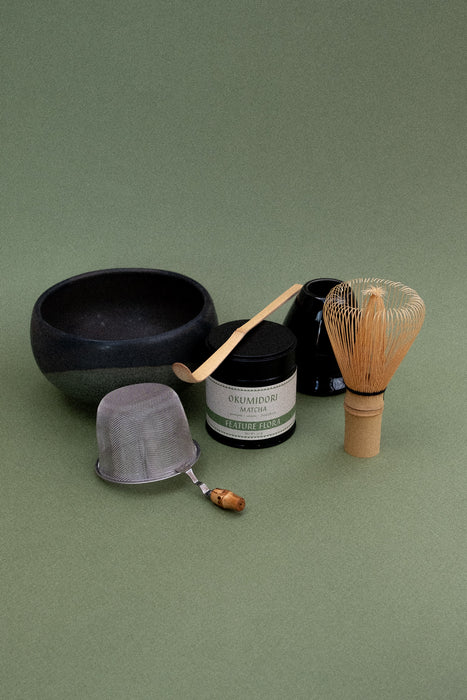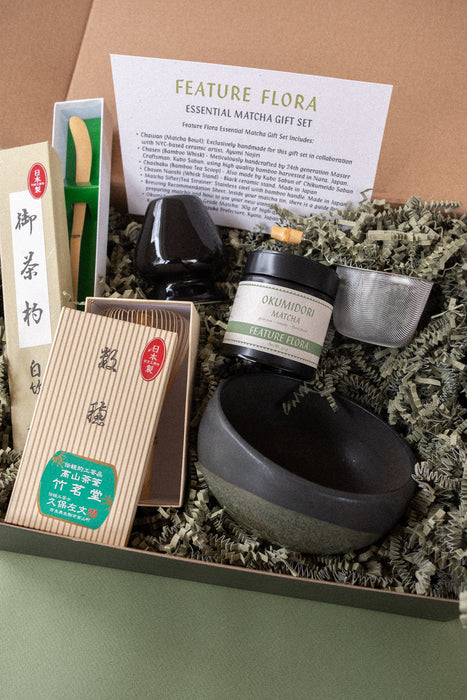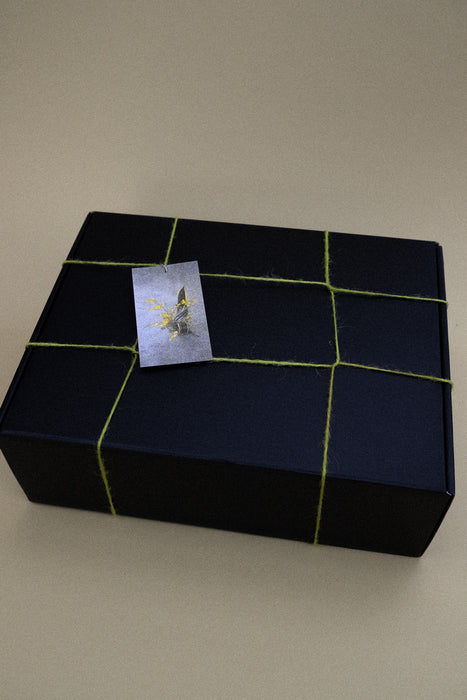 Feature Flora's Essential Matcha Gift Set is thoughtfully curated and consists of high-quality products to elevate your matcha making routine. This set is ideal for someone who is new to matcha (as it contains everything one might need to start), as well as for those who already enjoy matcha and appreciates the functional beauty of handmade matcha-ware and high-quality, small batch matcha. 
Our collection of Japanese loose leaf teas and ceremonial-grade matcha each have specific ideal water temperatures that we recommend for steeping. We highly recommend using a temperature controlled kettle like our Stagg EKG Electric Kettle by Fellow for quick heat time and precise temperature, if possible.
Feature Flora's Essential Matcha Gift Set Includes:
-Chawan (Matcha Bowl): handmade in collaboration with NYC-based ceramic artist, Ayumi Nojiri. Since each chawan was wheel-thrown exclusively for this gift set, shape and size might vary slightly. Hand wash only.
-Chasen (Bamboo Whisk) - Made by Chikumeido
-Chasen Noashi (Whisk Stand) - Black ceramic stand, Made in Japan
-Chashaku (Bamboo Tea Scoop) - Made by Chikumeido
-Matcha Sifter/Tea Strainer: Stainless steel with bamboo handle, Made in Japan
-Brewing Recommendation Sheet: in your matcha tin is a guide for preparing matcha and how to use the utensils
-Your Choice Of:
Gokou Ceremonial-Grade Matcha or Okumidori Ceremonial-Grade Matcha
30g of high-quality matcha in black tea tins, made in Japan
(about 15 servings per 30g tin)
FF Gift Packaging: All products are cushioned using olive green crinkle paper made of recycle paper content and dyed with non-toxic and water soluble inks packaged in a matte black box and finished with twine and a risograph printed card with To and From in the back for gift labeling.