Tea Trio Set - Classic Japanese Green Teas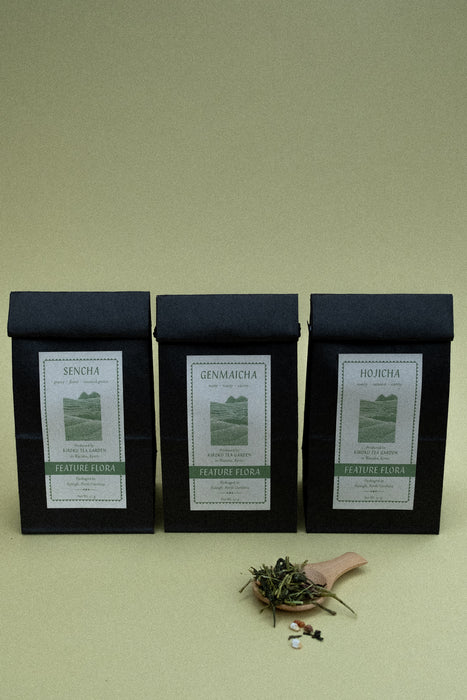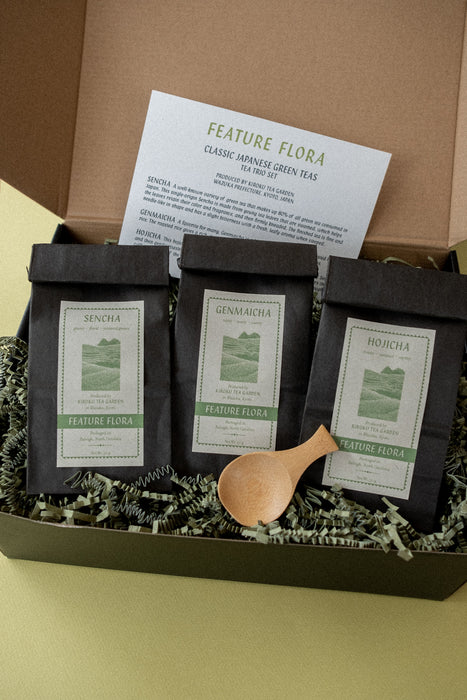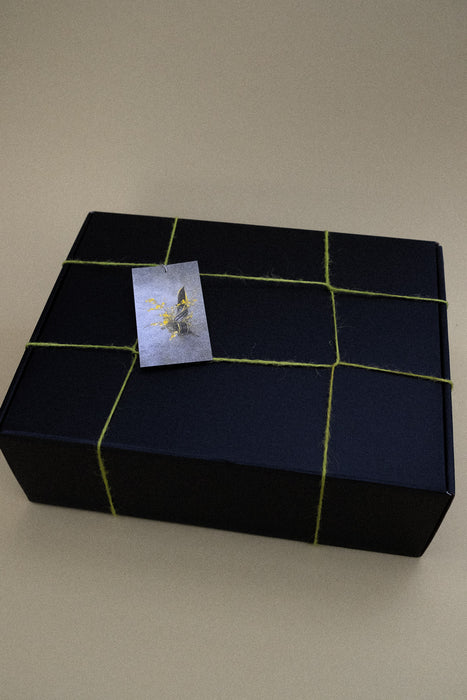 This Tea Trio Set is perfect for someone who already enjoys Japanese green teas or for someone who wants an introduction to a classic line-up of Japanese green tea styles. Genmaicha, Sencha, and Hojicha are the most popular teas in Japan and are household staples for many families.
Our collection of Japanese loose leaf teas and ceremonial-grade matcha each have specific ideal water temperatures that we recommend for steeping. We highly recommend using a temperature controlled kettle like our Stagg EKG Electric Kettle by Fellow for quick heat time and precise temperature, if possible.
Tea Trio Set Includes:
-Bamboo tea scoop, Made in Japan
-Genmaicha, 50g of loose leaf tea
-Sencha, 50g of loose leaf tea
-Hojicha, 50g of loose leaf tea
10 servings per 50g bag with multiple steeps per serving
FF Gift Packaging: All products are cushioned using olive green crinkle paper made of recycle paper content and dyed with non-toxic and water soluble inks packaged in a matte black box and finished with twine and a risograph printed card with To and From in the back for gift labeling.
_________________________________________________________________________
Kiroku Tea Garden is a 4th generation women-owned tea farm in Wazuka, Kyoto Prefecture, Japan. A total of 26 tea fields are lovingly tended by Megumi Hori, her sister Hiroe, and their mother Yoko. After Megumi's father passed away several years ago, Megumi returned to Wazuka to help her mother continue the near-century-long family legacy. 
The Hori family processes their own tea and matcha in-house and are passionate about revitalizing the tea industry in Japan. By experimenting with rare cultivars and creating unique single-origin teas, they hope to reignite people's appreciation of the beauty and complexity of high-quality Japanese tea.