Nannen Indoor/Outdoor Slippers - Black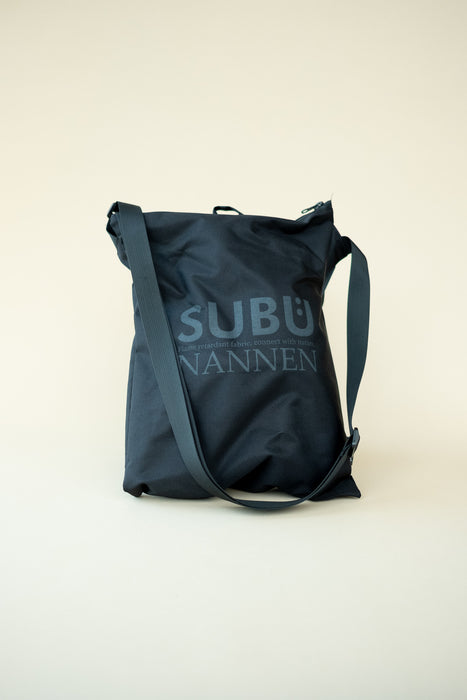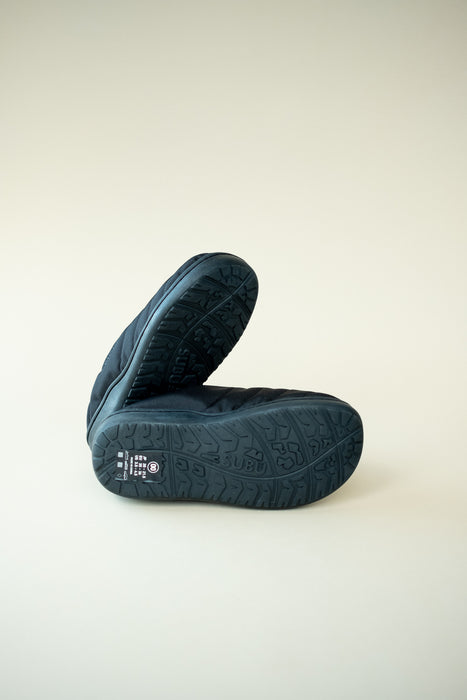 The idea for SUBU was born in Tokyo, Japan – where slippers are far more than just shoes, they're a centuries-old tradition and an inextricable part of a kimono outfit. They are considered slippers by design and appearance, but are also meant to be worn out on a walk around the neighborhood, a quick trip to tend the garden, or an evening around a campfire. The outer layer is made of a flame retardant CORDURA® 350D fabric and the raised inner fabric holds a four-layer insole which creates the feeling of a perfect fit and softness while walking. The CORDURA® 305D flame retardant nylon fabric was co-created with Invista Co. and was made especially with the outdoors in mind as it durable and resistant to external factors.
Extremely comfortable and effortlessly cool with the warmth and coziness of a down jacket for the colder months. Fits true to size.
  SUBU SIZE CHART
Subu Size 00 = US Mens Size 3.5-4.5 / US Womens Size 5-6
Subu Size 0 = US Mens Size 5-6 / US Womens Size 6.5-7.5
Subu Size 1 = US Mens Size 6.5-7.5 / US Womens Size 8-9
Subu Size 2 = US Mens Size 8-9 / US Womens Size 9.5-10.5
Subu Size 3 = US Mens Size 9.5-10.5 / US Womens Size 11-12
Subu Size 4 = US Mens Size 11-12 / US Womens Size 12.5-13.5
Care Instructions: machine wash on gentle cycle, lay flat to dry.
_________________________________________________________________________
SUBU was founded in 2016 by Toshihiko Fukawa and offers versatile Japanese footwear for modern rituals. Marrying form and function, SUBU 'winter sandals' are made to conform to the daily routines of their wearers.