Komenuka Rice Bran Candles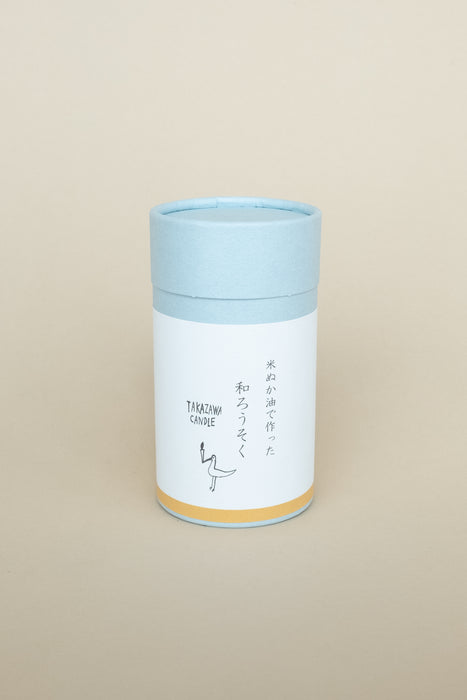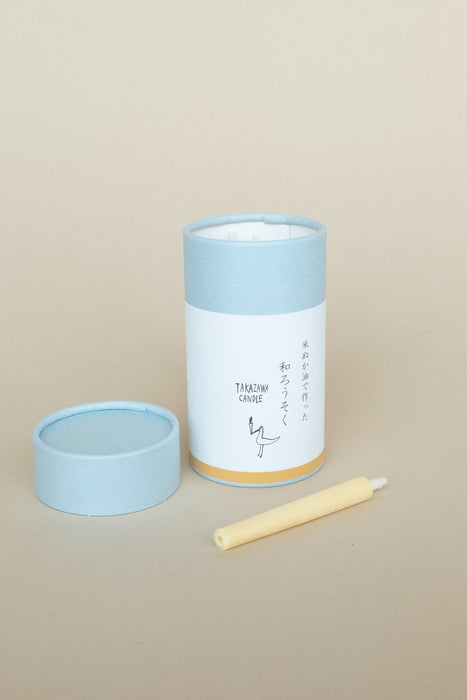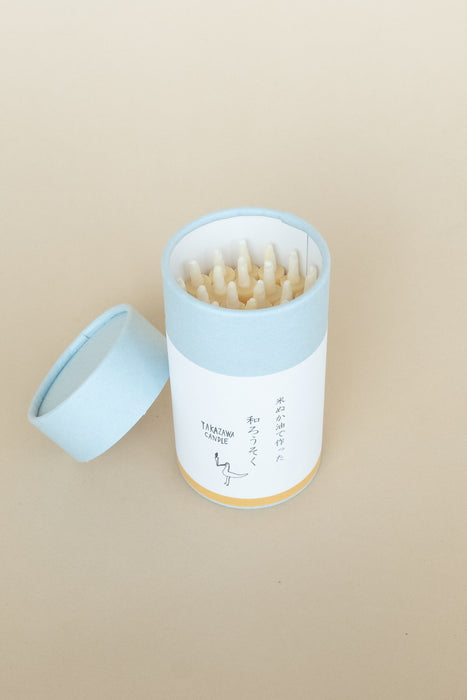 The 16th-century-inspired design of this candle features a hollow core, yielding a luminous, pristine, and enduring flame for each candle. Takazawa envisions these candles as a means to carve out a personal moment within your daily routine. Weather that is during your meditation or a shared meal, the candles facilitate the creation of a truly special ambiance. 
100% natural plant wax.
By using a sustainable resource, these practically odorless Japanese candles do not produce smoke nor does the melted wax flow out of the candle. The wax also produces a larger and brighter flame than the modern paraffin candles. 
26 candles in each set. Unscented.
Candle Size: 3" per candle
Approximately 30-40 minute burn time per candle
Made in Japan
Never leave a burning candle unattended.
_______________________________________________________________________________
Takazawa Candle was founded in 1892 within the coastal town of Nanao, situated in Ishikawa Prefecture. Takazawa Candles has garnered renown for crafting candles that evoke the indigenous flora of Nanao.