Okatsune 101 Pruners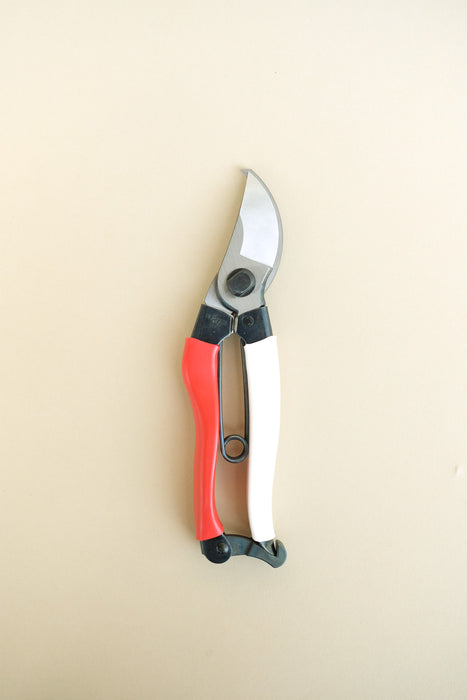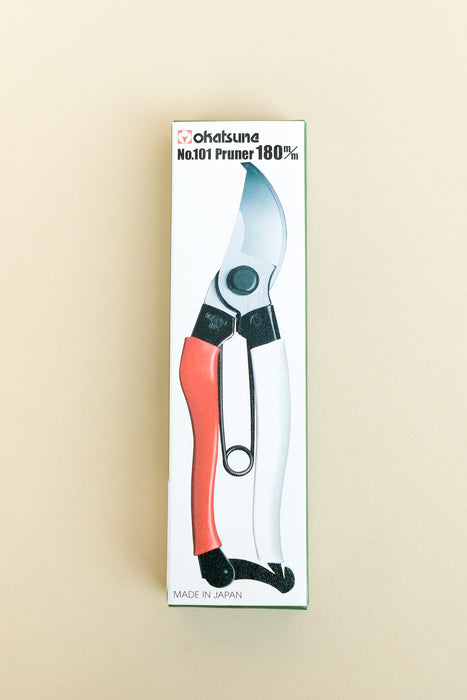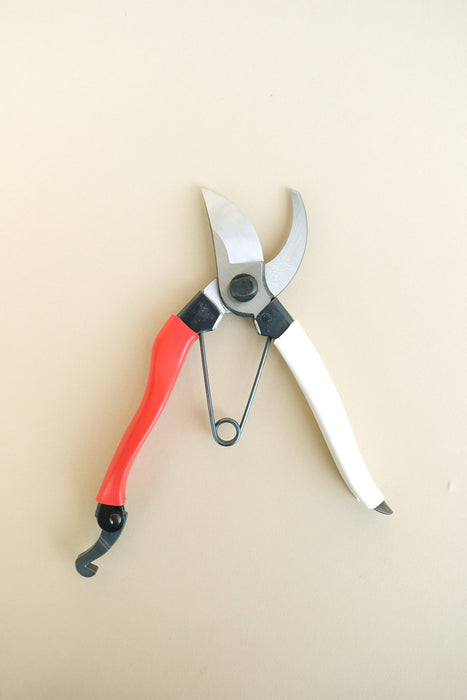 With its length of 180 mm the lightweight Okatsune no. 101 suitable for those with large or small hands. The blades of this razor-sharp pruner are forged from the finest Japanese steel (the same steel from which the Katana sword of the Samurai are made), and enable you to effortlessly cut through branches up to 25 mm, such as shrubs, roses, fruit trees, and creepers. Okatsune pruners are the undisputed number 1 in Japan: the country where pruning has been elevated to true art.
The blades of this Japanese pruner (Sentei Basami) are uniquely forged from the finest IZUMO YASUGI steel. The blades stay sharp for a long time and they consistently give a clean and precise cut without giving much effort. Furthermore, Okatsune combines the hardness with a special flexibility, so that the cutting blade always aligns with the counter blade, even after intensive usage. The blade has been ground in two angles, so it will also smoothly cut through wood, and will not unnecessarily damage the plant. Due to the unique shape of the hollow ground blade the sap flows away from the blade, and the blades will not come apart. The V-shape of the spring ensures that the cutting load is distributed evenly over the length of the spring which guarantees a smooth closing.
Maintenance
The shears are constructed from a few components, so that there is hardly any maintenance required. It is recommended to clean the blades after use. After cleaning it is recommended to oil the shears, and store moisture free with the cutting blades closed. If you notice that the shears are cutting less well, you can grind them using a whetstone.
__________________________________________________________________________
Tsuneichi Okano, who began his career as a blacksmith apprentice in 1925, established the company Okatsune in Hiroshima, Japan. He derived the word Okatsune from his own name. In the beginning, Okano forged a limited supply of top quality shears. This was done in a traditional manner, and followed a unique process. Over the years, he gradually expanded the product range, always striving for perfection. He made the handles red / white, a combination that stands out, and is in Japan symbolizing happiness. Almost 70 years later, his shears are being used all over the world with much pleasure. The product range currently consists of pruning shears, cutting and harvesting shears, hedge shears, Bonsai scissors, and Ikebana scissors for  traditional Japanese floral arrangements.