Hinoki Bath Tea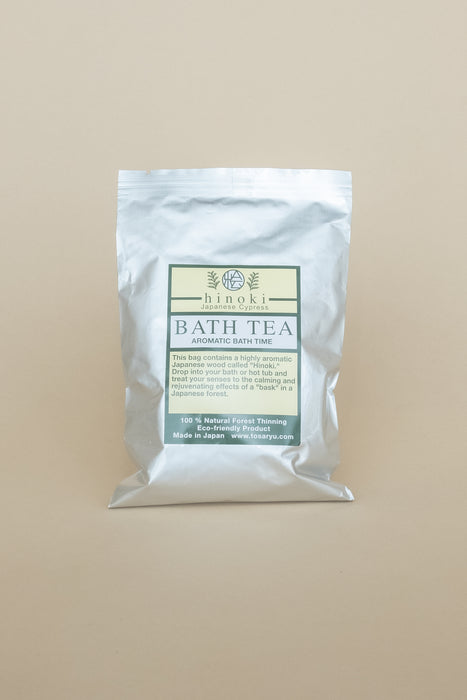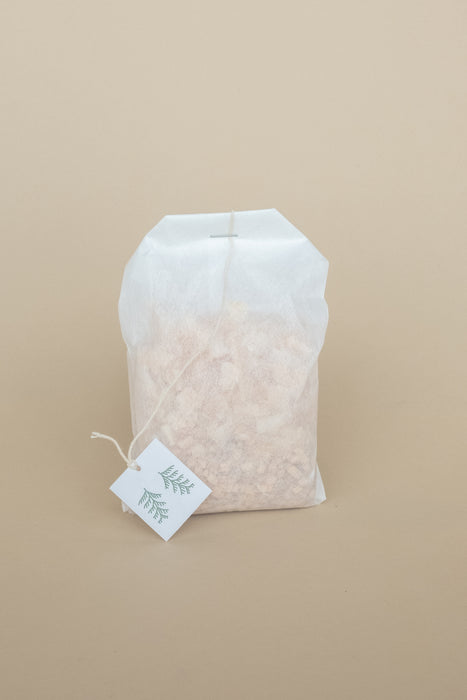 Transform your bath into an aromatic onset. Each bath tea bag contains aromatic Hinoki wood with notes of evergreen and citrus. Steep the bath tea bag in your tub and relax! After use, hang the bag up to let it dry and gently re-use the bag a few more times. For multi-functional use, hang the bag up in a room to deodorize or wet the bag with water to use as a humidifier. 

Each bag contains 1 tea bag
Bag dimensions: 3.35" x 5.6 x 2.2"
Made in Japan
_______________________________________________________________________________
Tosaryu have been crafting Hinoki pieces in the mountains of Kochi, Japan, since 1970. The woodworkers of Tosaryu have perfected the art of monotsukuri, artisan crafting, by fully utilizing the natural characteristics of Japanese Hinoki cypress wood in order to enhance the quality and functionality of their products. By drying wood naturally (without the use of chemical drying agents) for a full 3-6 months, the fragrant, oil-rich, sturdy composition of Hinoki is preserved and brought to life in products ranging from bath mats to incense. Acting as stewards of the local forests and lakes, the woodworkers at Tosaryu use sustainable methods of production to create functional, safe, and earth-friendly pieces.
Environmental Responsibility
Through responsible logging, Tosaryu keeps forests healthy and rivers clean. Ample forests reduce carbon dioxide in the air to offset any emissions put out in producing goods to ship to market. Tosaryu strives to use all parts of the tree, including branches and leaves, in order to reduce CO2 emissions to the greatest extent possible. For example, Hinoki leaves are used for oil in our soap. The branches are used to make aromatherapy flakes. And anything that is still left over becomes the composite wood used in our lightweight cutting boards.
It is Tosaryu's mission to continue to develop wood products that play a role in the creation of a cheerful, comfortable lifestyle and a green future for all.