Emergence Magazine Vol. 2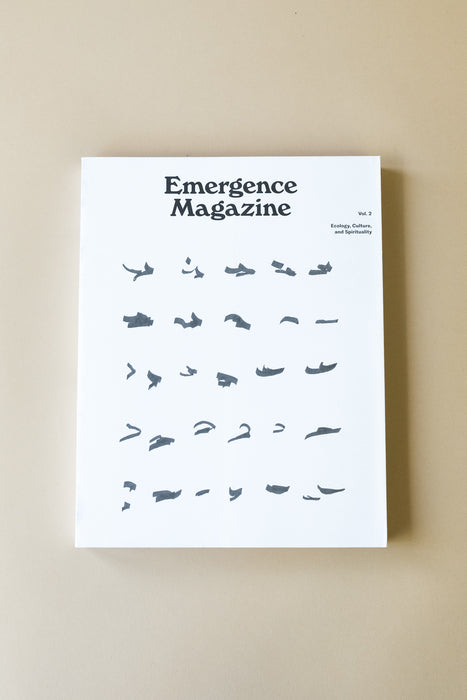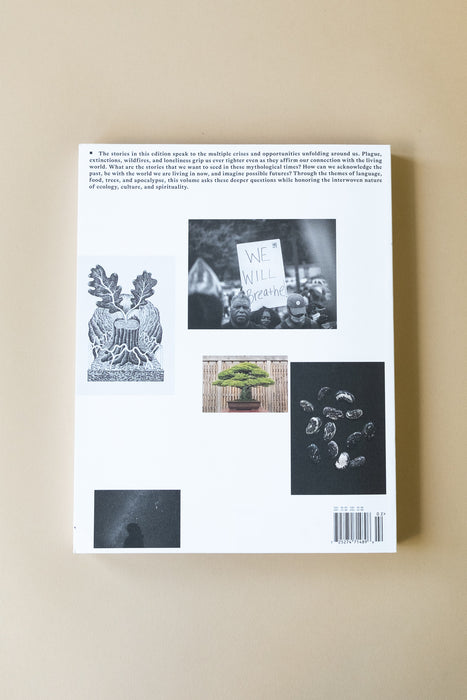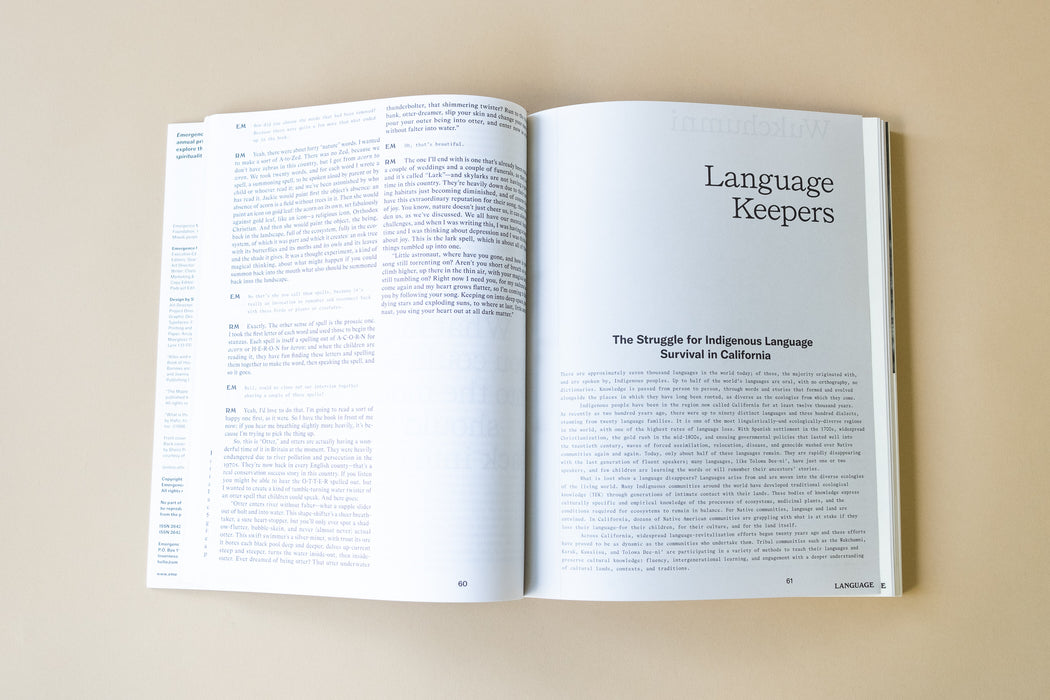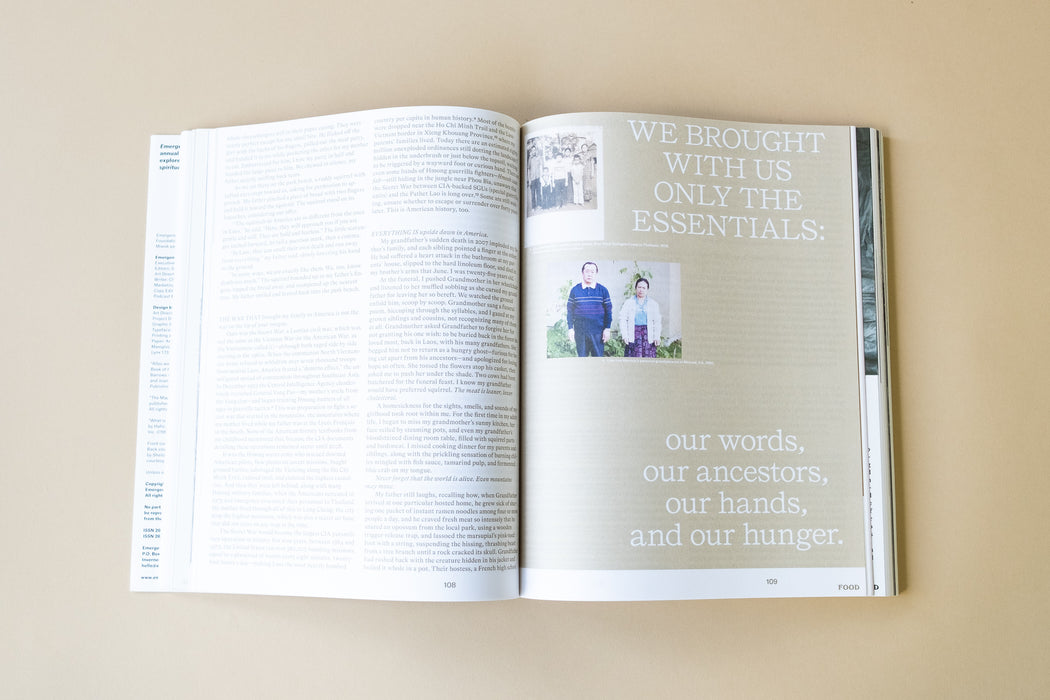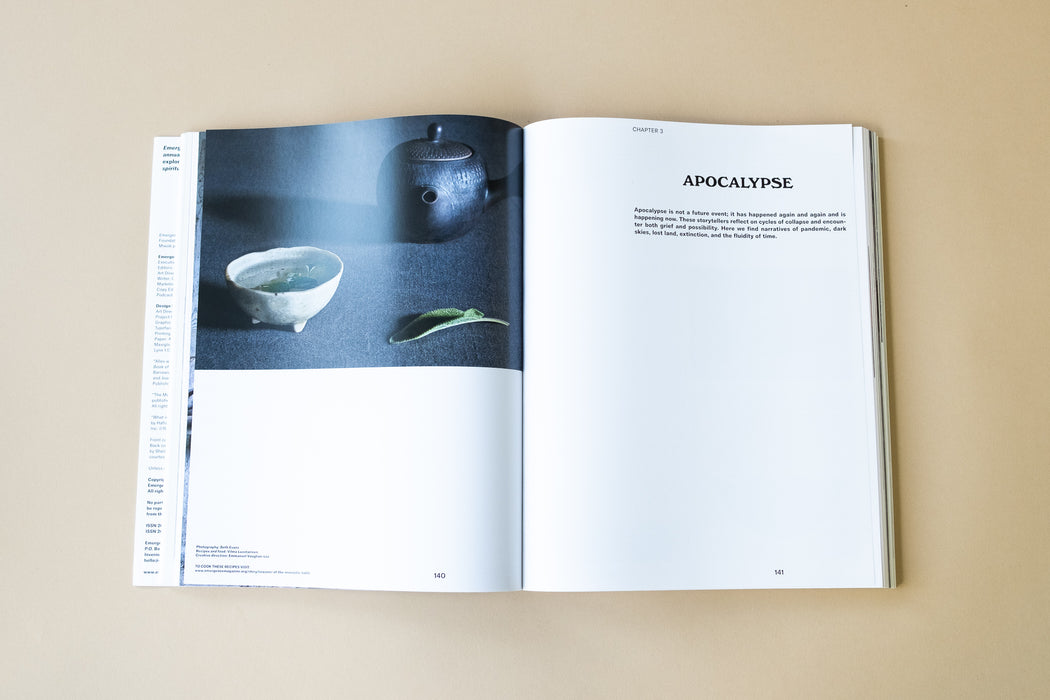 N only has COVID-19 taken root around the world, but wildfires have raged across the Arctic Circle, Brazil, Australia, and the western United States; people have risen up to stand against racial injustice, and it feels as though we're witnessing only the beginning of a deep fracturing of this civilization. We do not yet know the changes that will come to light locally and globally.
Volume 2 of our print edition speaks to the multiple crises and opportunities unfolding around us: plague, extinctions, and loneliness grip us ever tighter even as they affirm our connection with the living world. Across 400 pages—and through essays, photography, adapted multimedia, poems, and original artwork—this collection considers the stories that we want to seed in these mythological times.
Contributors include Pulitzer prize winners and finalists Forrest Gander, Richard Powers, Elizabeth Rush, David Haskell, and Linda Hogan; acclaimed writers, poets, and artists Robert Macfarlane, Camille T. Dungy, Jake Skeets, Brenda Hillman, Katie Holten, Sheila Pree Bright, Paul Kingsnorth, and many others.

21.6 x 28.94 cm | 8.5 x 11 in
Softcover, English
Publisher: Emergence 
 _________________________________________________________________________
Emergence Magazine is an online publication with an annual print edition.

It has always been a radical act to share stories during dark times. They are regenerative spaces of creation and renewal. As we experience the desecration of our lands and waters, the extinguishing of species, and a loss of sacred connection to the earth, we look to emerging stories. In them we find the timeless connections between ecology, culture, and spirituality.
Emergence Magazine is an editorially independent initiative of Kalliopeia Foundation. We are located on the unceded ancestral lands of the Coast Miwok people of present-day Marin County.