Feral Hues: A Guide to Painting with Weeds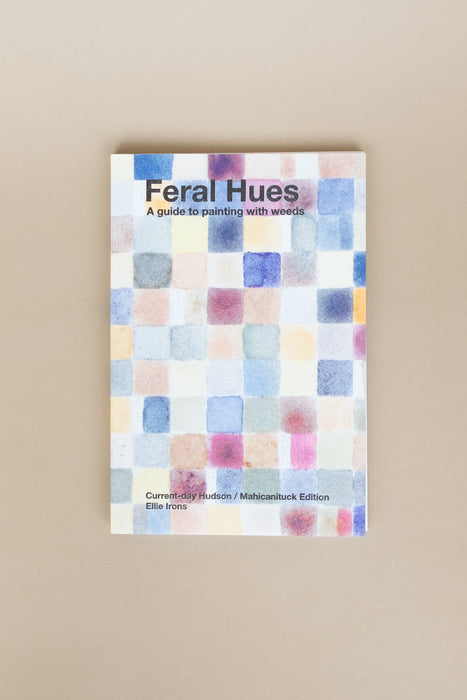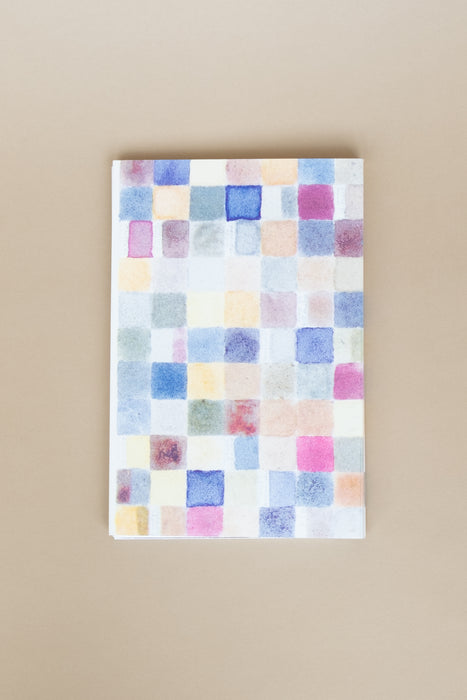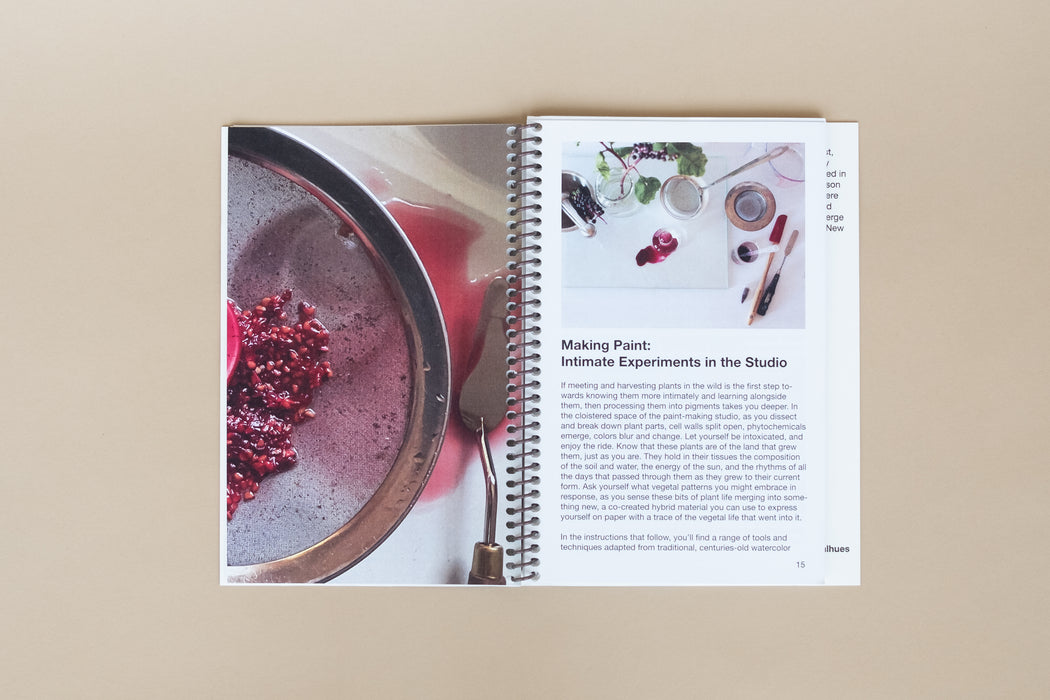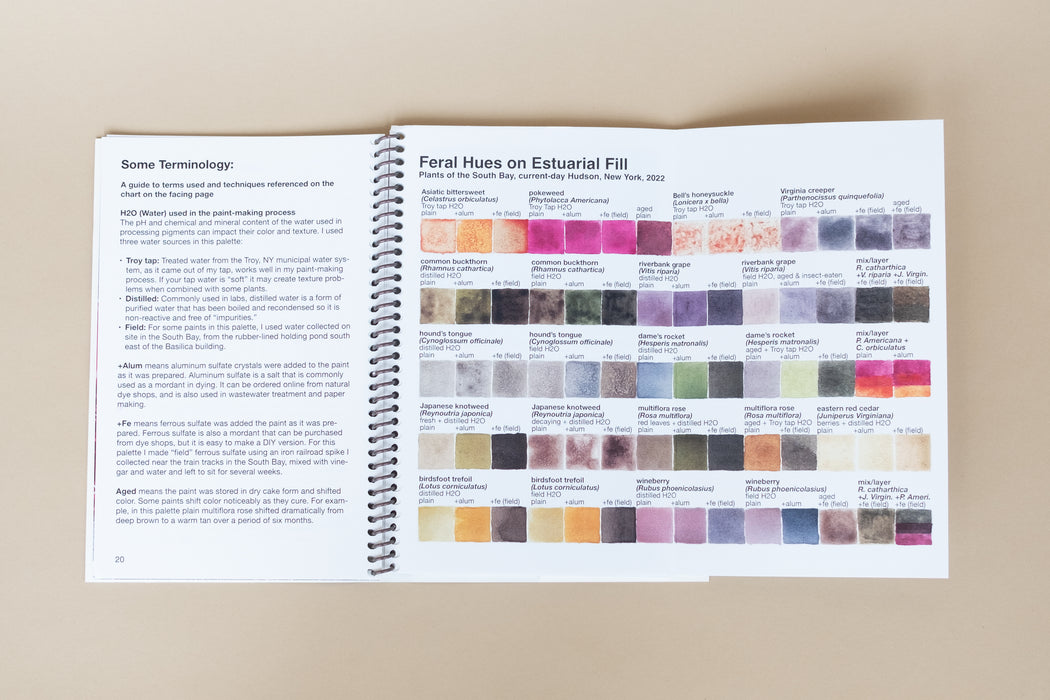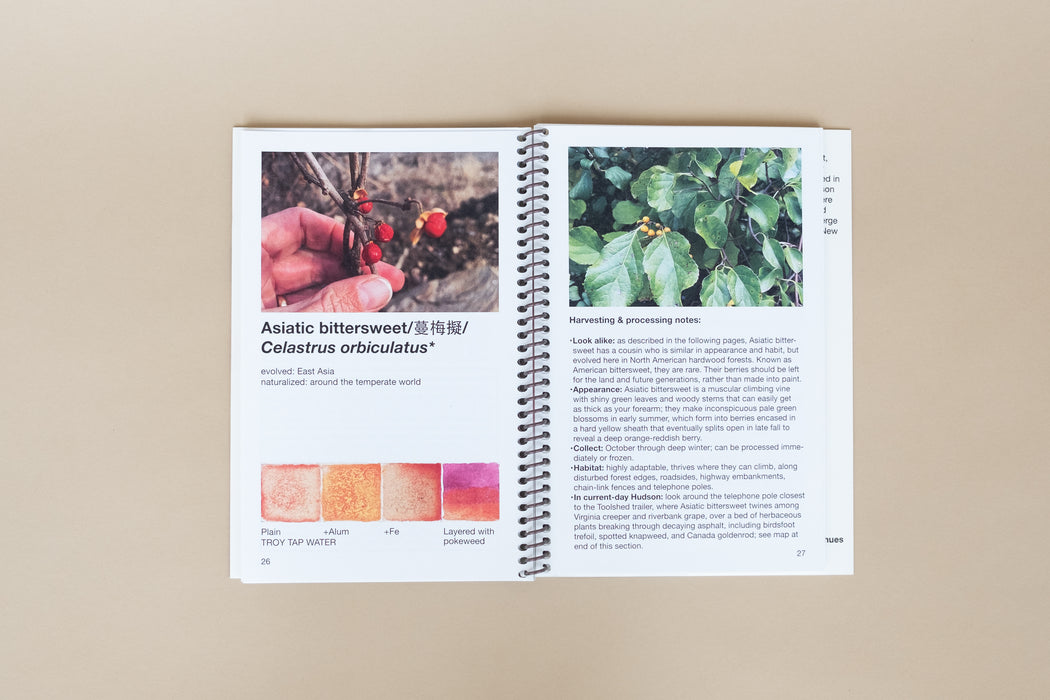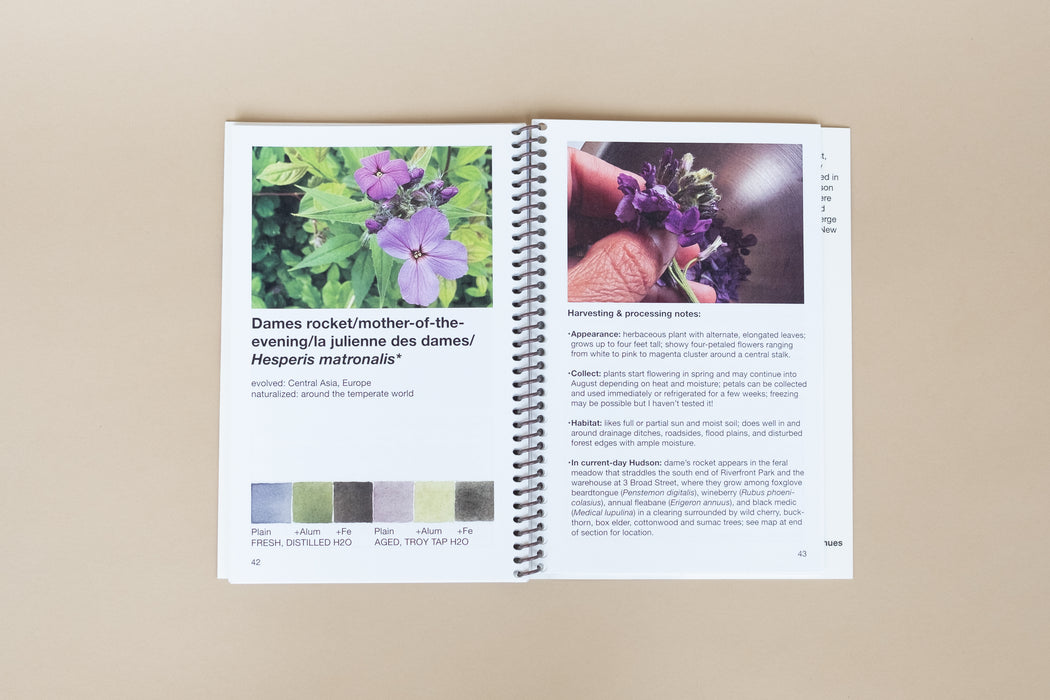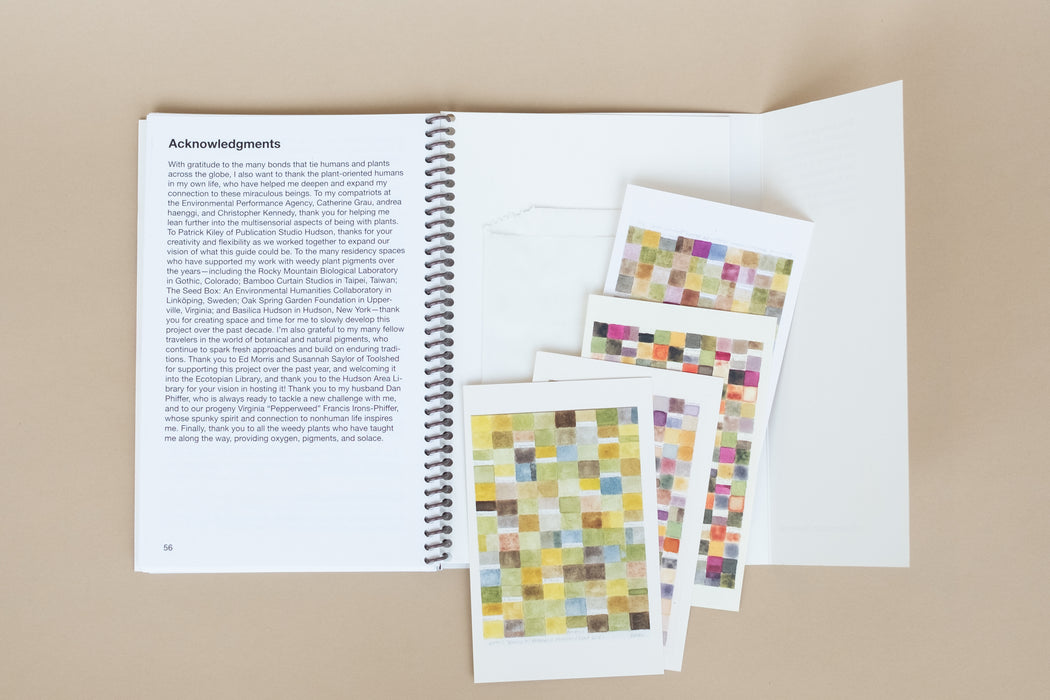 Informed by ecosocial artist Ellie Irons' decade-long practice of making watercolor paints from the berries, blossoms, and leaves of the plants who green urban and disturbed habitats, this book is part field guide, part instruction manual, and part ode to strengthening human partnerships with weeds.
Alongside paintings, drawings, and a prompt for "vegetal attunement," readers will find a step-by-step guide to making watercolor paints from foraged plant parts, and a color chart of the various "feral hues" the process produces. The book also includes four limited-edition Risograph printed postcards featuring Irons' transects.
Growing out of a year of fieldwork in the post-industrial riverfront town of current-day Hudson, New York, the book also profiles seven weedy plants Irons encountered there. Ranging from Pokeweed (pocoon/pèkòn/Phytolacca Americana) toJapanese Knotweed (Hǔzhàng/虎杖/Reynoutria japonica) these plants–whether native or migrant–root on "manufactured land" lying in the Mahicanituck/Hudson River's once and future flood plain. Short essays on the naturalcultural lives of each plant are accompanied by paint swatches, photographs, and identification and harvesting tips. The book is accompanied by an online component, Feral Hues on Estuarial Fill.
58 pages

Paperback, Spiralbound

Publisher: Publication Studio Hudson
______________________________________________________________________________________
Ellie Irons is an artist, educator, and weedy plant enthusiast based in the heart of the Hudson River Watershed where the Mahicanituck and Mohawk rivers converge at current-day Troy, New York.