Tawashi Brush - Small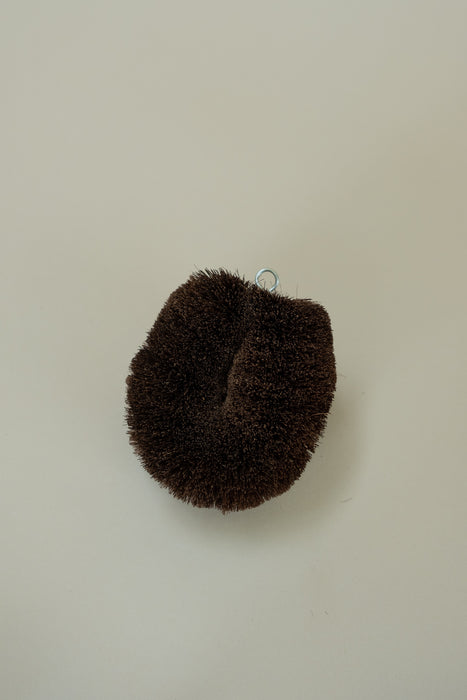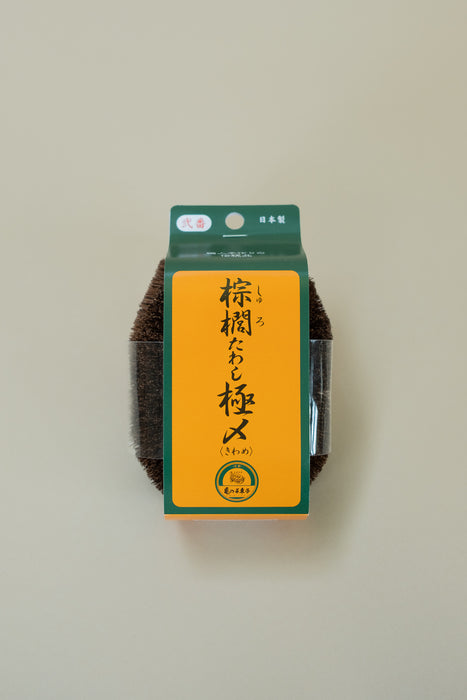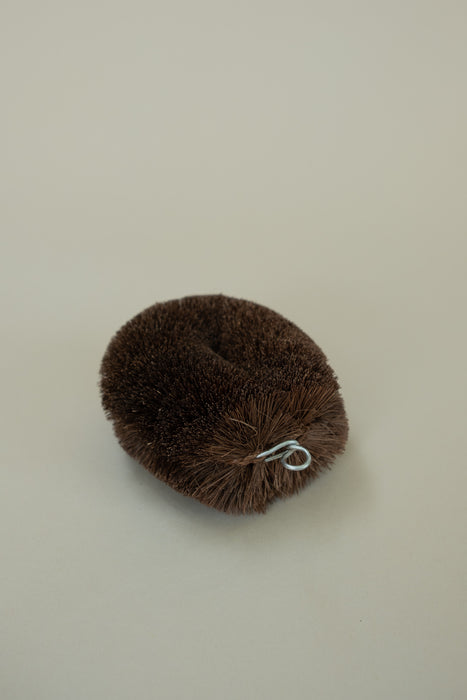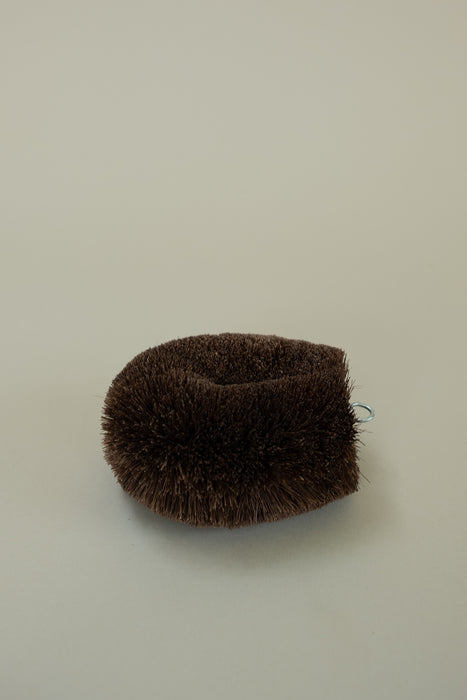 The Tawashi Brush is made with hemp palm fibers making it long-lasting and eco-friendly. The hemp palm fiber is abrasive and strong enough to scrub off dirt and grease, yet the natural fibers are not rough enough to scratch delicate surfaces. This biodegradable brush is an essential household staple to have in your kitchen, bathroom, and/or work space to wash cookware and dishes, clean fruits and vegetables, dirty surfaces, bath tubs, and even shoes. Each brush is handmade by skilled artisans in Japan and has been made the same exact way for over 100 years.
Material: Hemp Palm Fiber, Stainless Steel Wire
Dimensions: 3" x 4" 
Handmade in Tokyo, Japan
Brush Care
-We recommend brushing off the broom for loose fibers before initial use.
-Rinse the brush thoroughly after each use and let it dry.
_________________________________________________________________________
Kamenoko Tawashi products have remained unchanged and is still made the same way since 1907 by Mr. Nishio Shouzaemon in Tokyo, Japan by using the same raw materials of woven palm fibers. Kamenoko means small-turtle and Tawashi means scrubber in Japanese. The name is in reference to its shape, and its connection to water and longevity. For over 100 years, Kamenoko has been committed to making high-quality brushes which have become the industry standard in cleaning products.
Kamenoko is a Japanese company that started in Tokyo more than 100 years ago and still makes its brushes by hand. "Kamenoko" means turtle and "Tawashi" scrubber in Japanese. This name was given to this tool in reference to its shape and because of its long life span similar to turtles.