Hojicha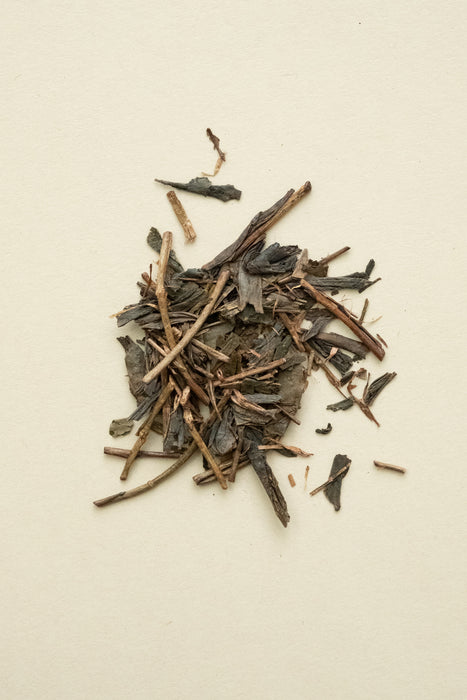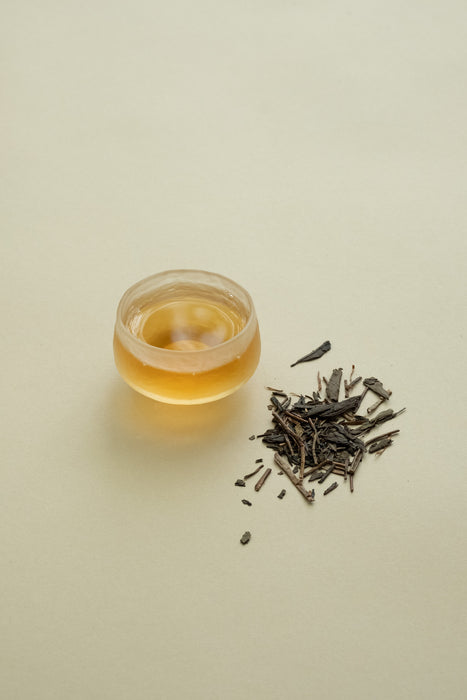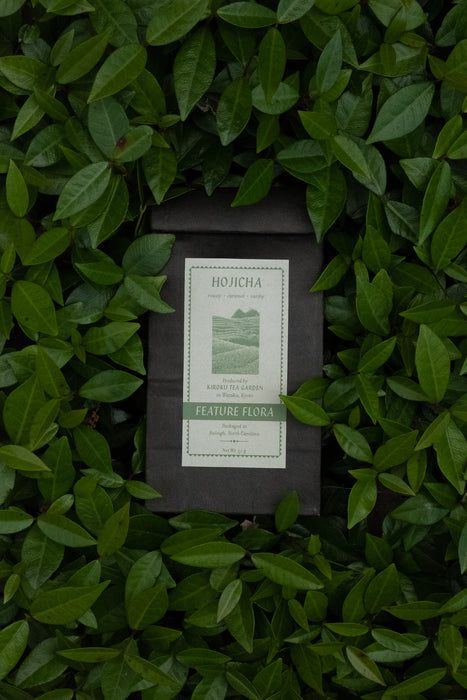 This hojicha is made from green tea leaves and stems are processed in the Sencha style and then gently roasted to bring out a delicate, smoky aroma. The roasting process lowers the caffeine contents of the tea, so it is a great low caffeine tea option that can be enjoyed hot or iced throughout the day.
Packaging size: 50g (about 10 servings with multiple steepings per serving)
Tasting Notes
roasty, caramel, earthy
Steeping Recommendation
Tea: 5g (1.5 tbsp)
Water: 200 ml, 185F
Time: 2-3 minutes
re-steep 1-2 more times, if desired

_________________________________________________________________________
Kiroku Tea Garden is a 4th generation women-owned tea farm in Wazuka, Kyoto Prefecture, Japan. A total of 26 tea fields are lovingly tended by Megumi Hori, her sister Hiroe, and their mother Yoko. After Megumi's father passed away several years ago, Megumi returned to Wazuka to help her mother continue the near-century-long family legacy. 
The Hori family processes their own tea and matcha in-house and are passionate about revitalizing the tea industry in Japan. By experimenting with rare cultivars and creating unique single-origin teas, they hope to reignite people's appreciation of the beauty and complexity of high-quality Japanese tea.