MOLD Issue 03: Waste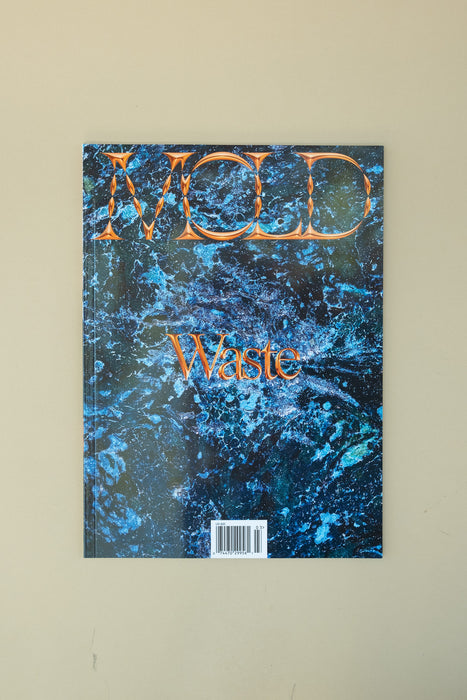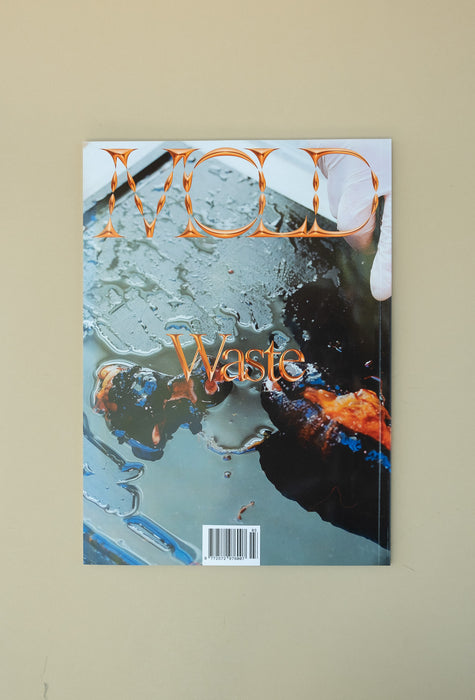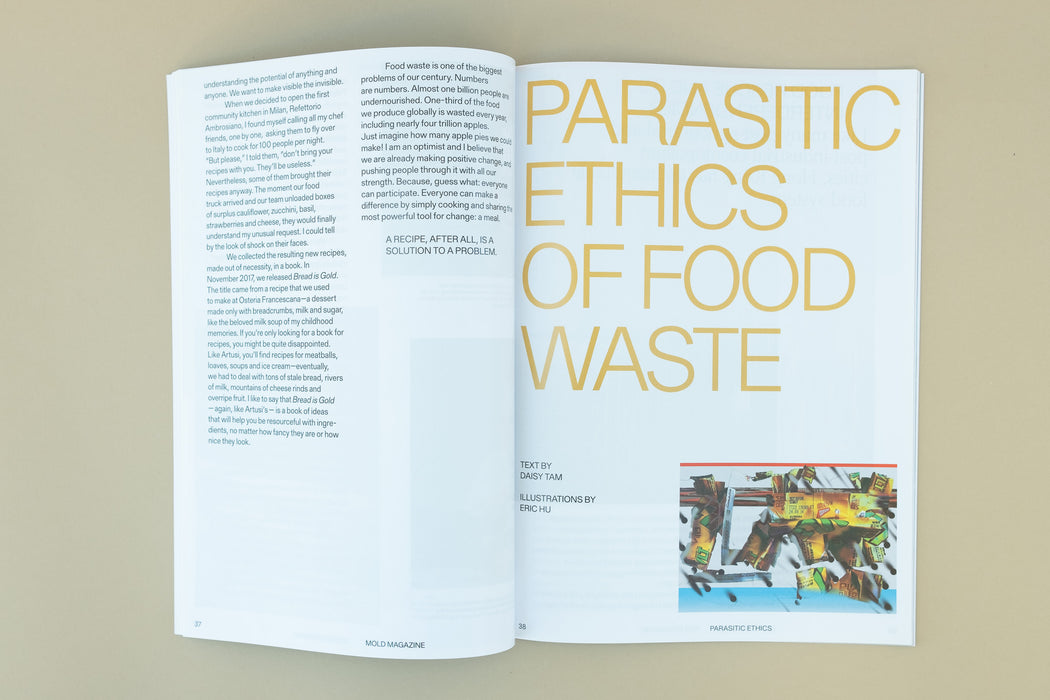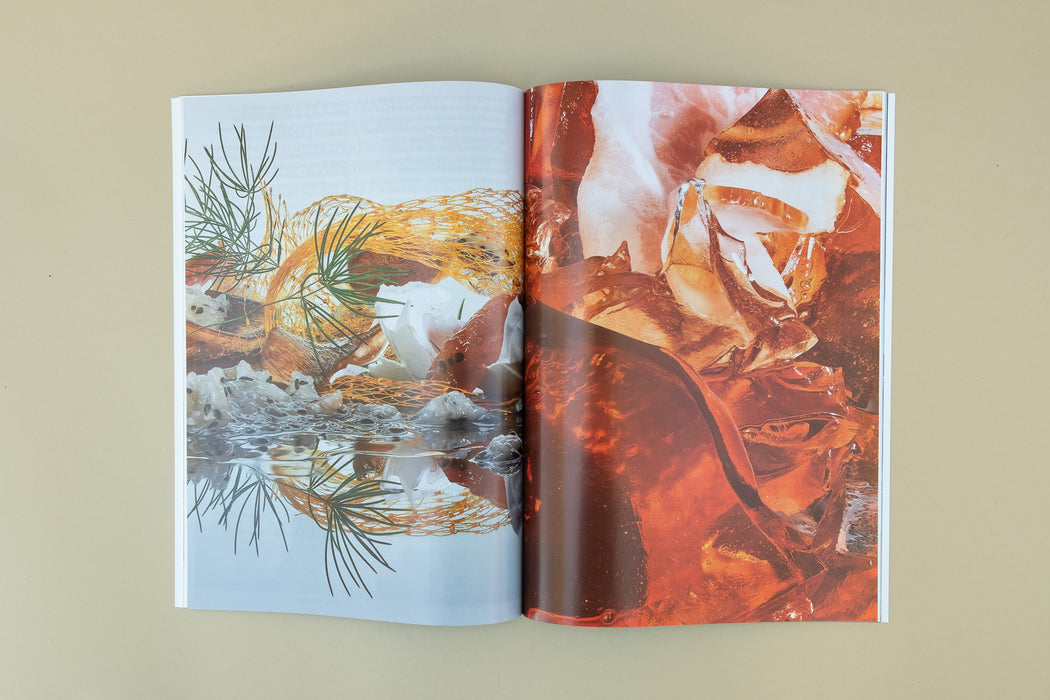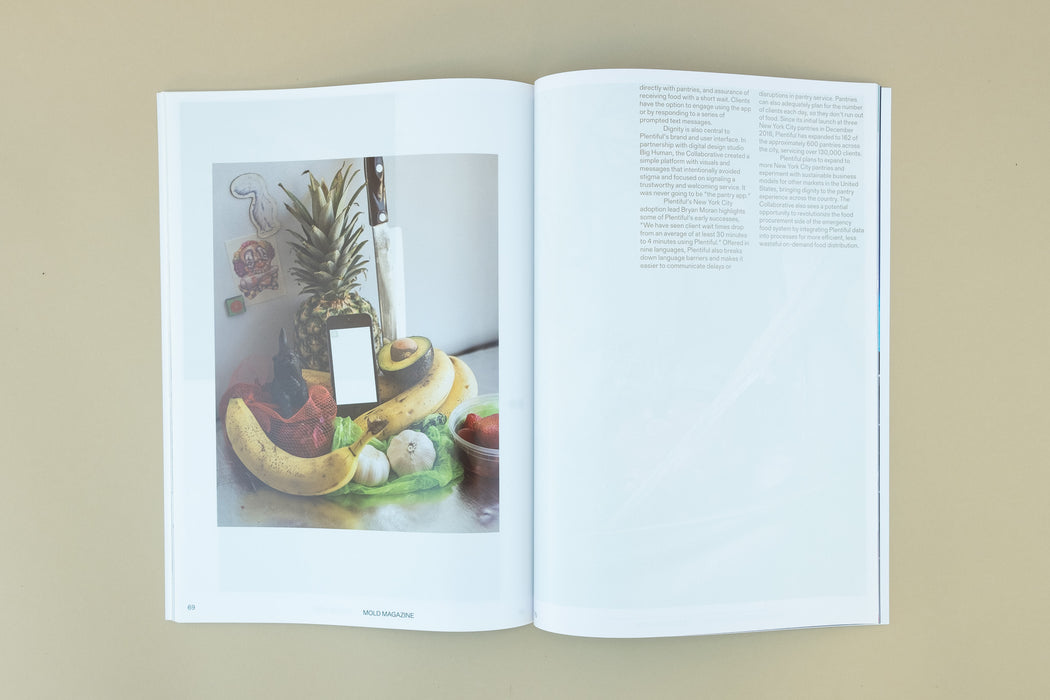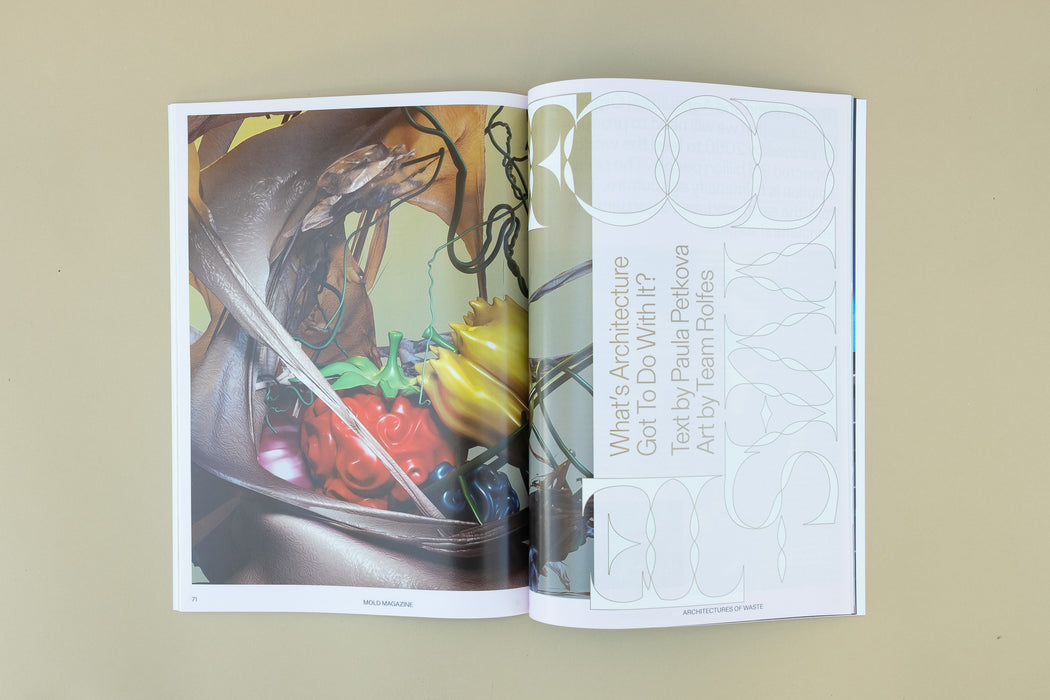 The numbers are daunting. One third of the food we produce (about 1.3 billion tons) is wasted every year. Issue 3 celebrates "waste" as a valuable resource for the future. From designing microbes for carbon-rich soil futures to building cities around waste reduction practices, companies are transforming landfill fodder into scalable solutions for making biofuel and reducing postharvest spoilage. With food insecurity increasing, we embrace the pioneering approach of dignity in dining through inclusive spaces—cultural and as part of the commons—dishing out nutritious, fresh and delicious meals. Whether its through food pantry networks or community fridges, getting food to those who most need it is our collective mandate.
With writings and artwork from chef Massimo Bottura (Osteria Francescana/Food for Soul), Maura Shea (Feeding America), Natsai Audrey Chieza (FaberFutures), David Zilber (noma), Nicola Twilley (Gastropod), Marta Giralt (Central Saint Martins), Justinas Vilutis, Team Rolfes, Thomas McCarty, Corey Olsen, Paula Petkova (Fosters + Partners) and Ariel Lauren Wilson (Edible).
96 pages + special double cover
_________________________________________________________________________
MOLD Magazine is a bi-annual journal about the future of food. MOLD is an editorial platform about designing the future of food. Through in-depth, original reporting and a distinct vision for how design can transform our food futures, our editors cover innovative ideas emerging from the world of food design and technology. From cellular agriculture to 3D food printing, entomophagy to beautifully designed tableware (and why it makes your meal taste better), MOLD spotlights the ideas that will revolutionize how we produce, prepare and eat food in the years to come. MOLD Magazine is for those who love food and culture, not foodie culture. It's the first print magazine about the future of food. It tells stories about the ideas and people that will help us feed 9 billion people by the year 2050. MOLD is inspired by innovations from the worlds of agriculture, technology, science, engineering and gastronomy and believe that design can help translate these ideas into products and systems that will be seamlessly embraced by people around the world in their daily lives.