Tsuge Boxwood Hair Brush Set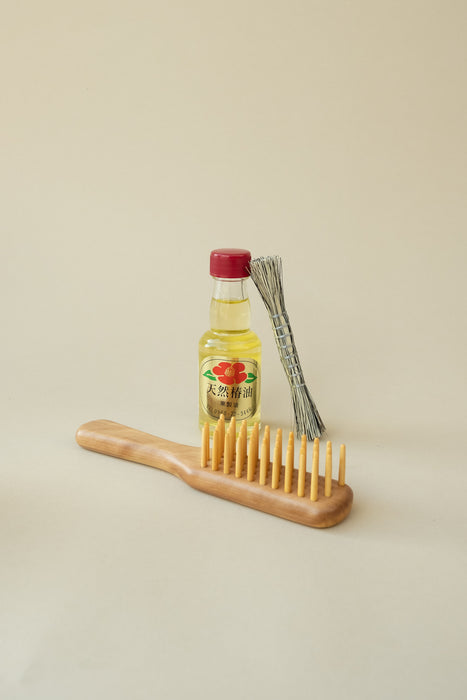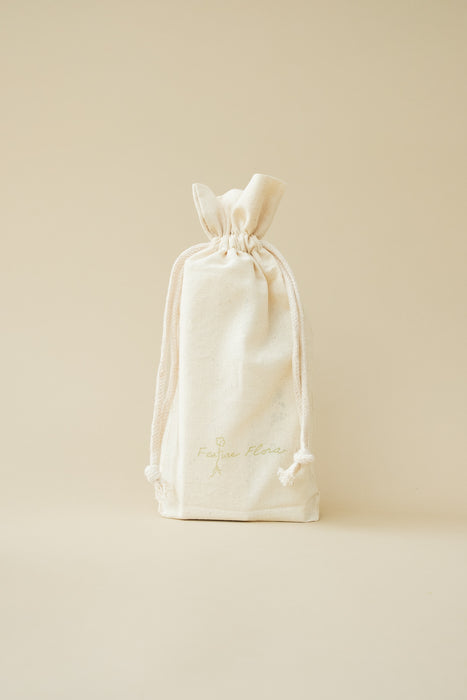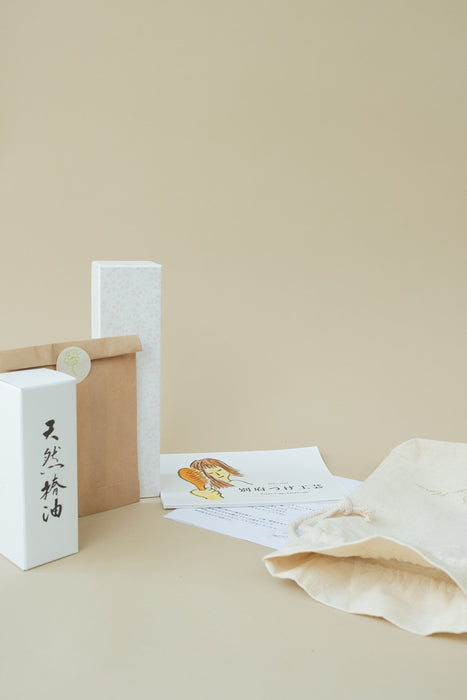 Traditionally, it is believed that every string of hair carries spiritual energy, making brushing an important ritual. Due to this appreciation for hair and hair care, high-quality brushes have become a true artwork in Japan. 
We are so excited to be able to offer a few of these special sets. Each Tsuge brush is meticulously made by hand by skilled artisans in Japan. The boxwood is naturally dried for more than 3 years and hand-carved individually. Camellia oil is applied repeatedly into the brush to bring out its gloss finish. The brush helps maintain your hair and is also highly effective to use as a massage tool for your scalp. Brushing helps to move your hair's natural oils from the scalp through to the end of your hair. If your hair is dry, try using the Tsuge brush with camellia oil. Recommended for those with short to long hair. This set includes a Tsuge brush, a bottle of camellia oil, a Tsuge Kushi maintenance brush, and information pamphlets in a cotton drawstring bag.
Camellia Oil is a 100% natural, plant-based oil that can be used in many ways. Being fragrance-free, it can be used by those who have sensitive skin, and is therefore a great solution to maintain dry areas, irritated skin, and to generally soften skin and provide treatment for your hair. It is also the best solution to maintain these Boxwood brushes - and other wooden objects, as it both nourishes your hair, as well as maintain the wooden brush. It is an important tool to ensure the longevity and strength of your brush. (Other oils, like olive oil, do not penetrate as fast as camellia oil and might therefore leave greasy stains on your wood and hair)
This Tsuge Kushi Maintenance Brush is made to clean the comb and brushes and apply the Camellia Oil on them. It is a very important object to insure the longevity of your Tsuge combs and brushes. 
  Set Includes: Tsuge Boxwood Hair Brush, Camellia Oil, Tsuge Kushi Maintenance Brush
Brush Dimensions: 6.7"long
Made in Japan
_________________________________________________________________________
Beppu Tsuge Kogei was founded in 1919 by Ippei Ando. The And family have passed on their special techniques from generation to generation.